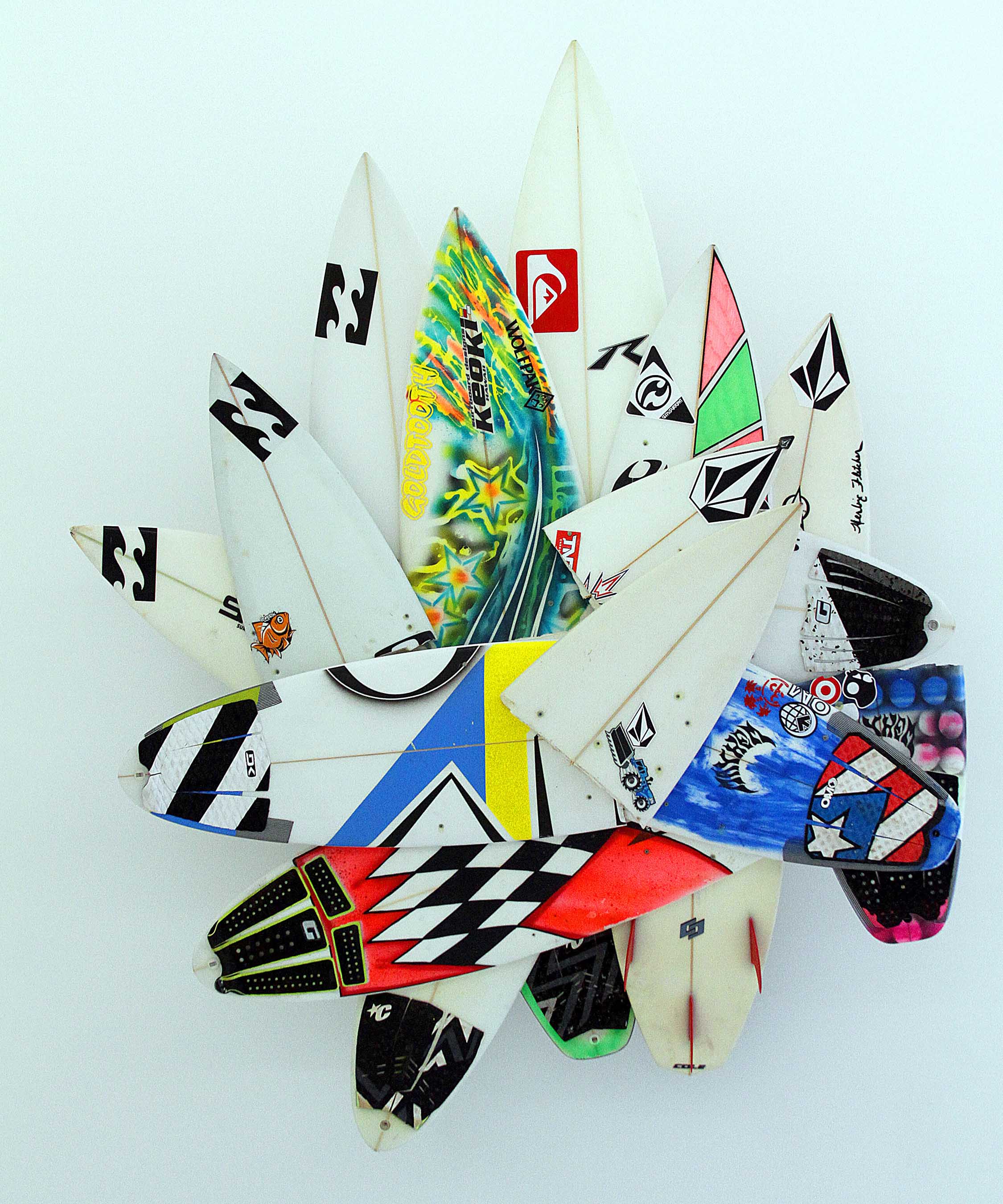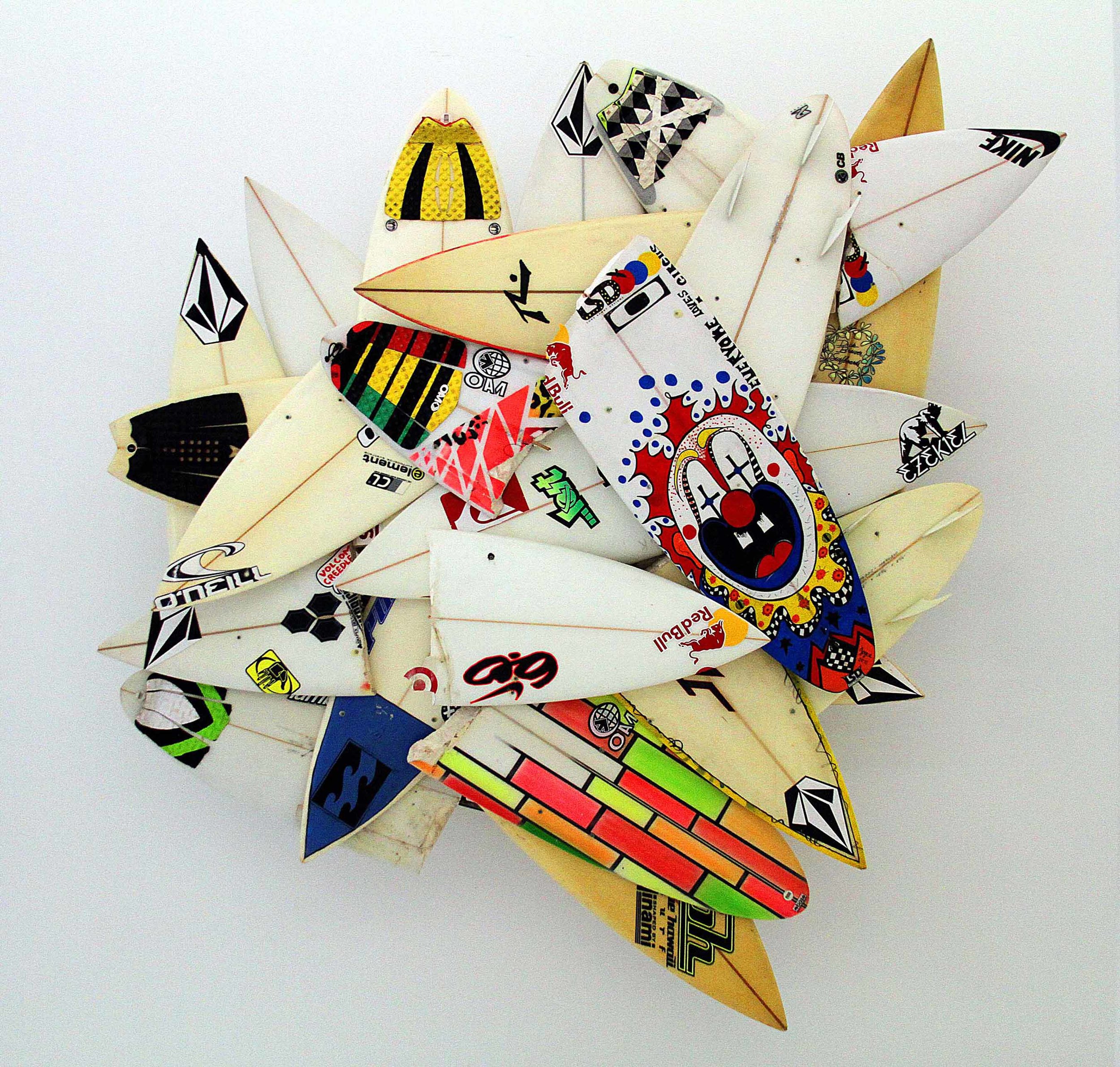 ARCHIPELAGOS
resin, pigment, fiberglass on foam.
72 x 96 x 8" (two pieces)
2010
ARCHIPELAGOS
resin, pigment, fiberglass on foam.
48 x 72 x 10"
2010
ARCHIPELAGOS
resin, pigment, fiberglass on foam.
60 x 84 x 10"
2012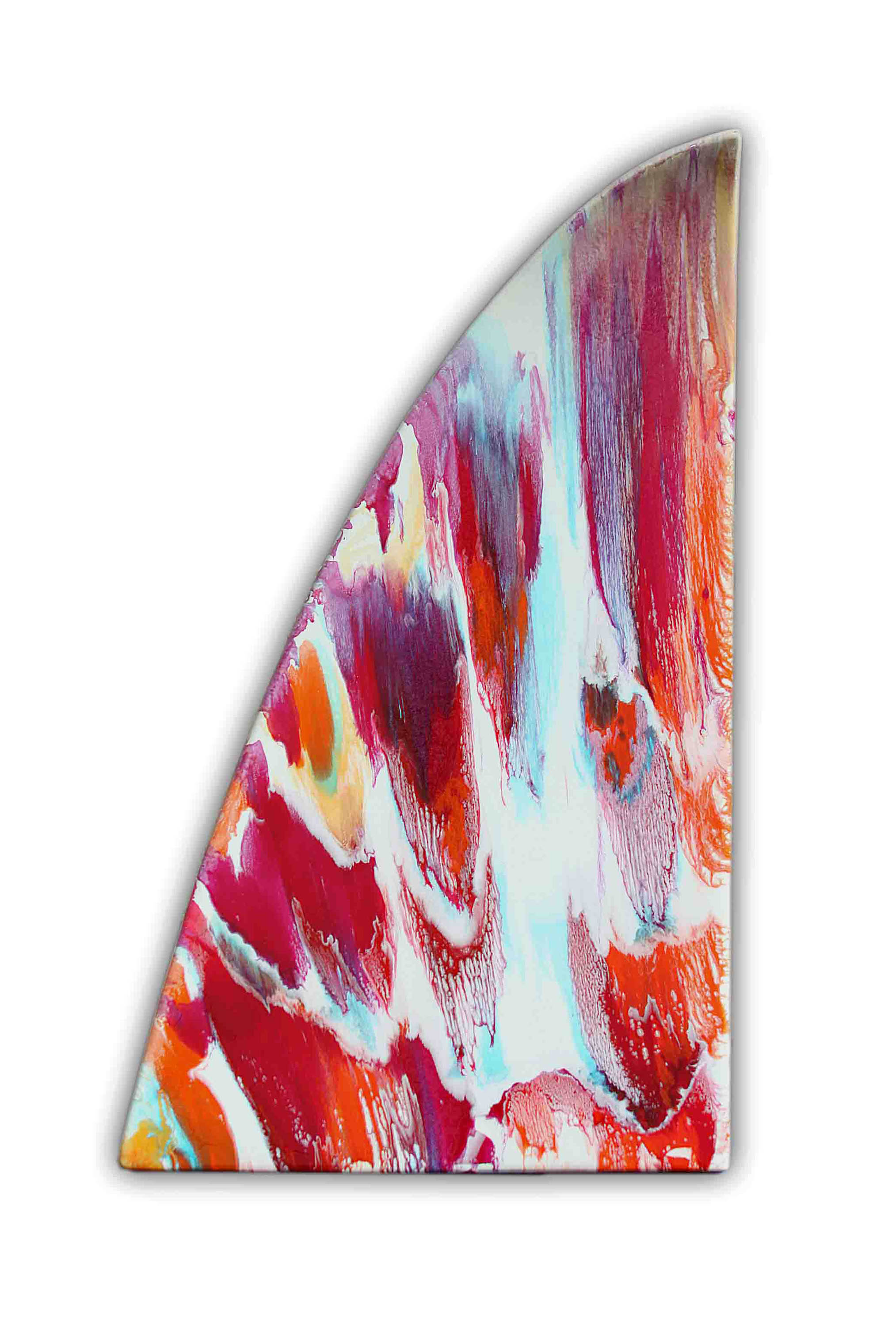 Case of Arrows
acrylic, resin, foam.
11' x 12"
10' x 21"
9' x 23"
MOONSCAPE
resin, pigment, fiberglass on foam,
on wooden base.
90 x 132"
2013
WRECKTANGLES
The boards the pieces are made from are "Guns" long, fast, narrow boards for going fast to get the surfer down the face of the wave and in the right position so they can get barreled and not get caught in the lip and experience the agony of defeat. These broken boards are a testament to how critical the perfect take off is. All the greatest contemporary surfers save their boards for Herb so they can be a part of surf history in one of Herb's Wrecktangles, and there are only a handful of surfers whose boards are worthy.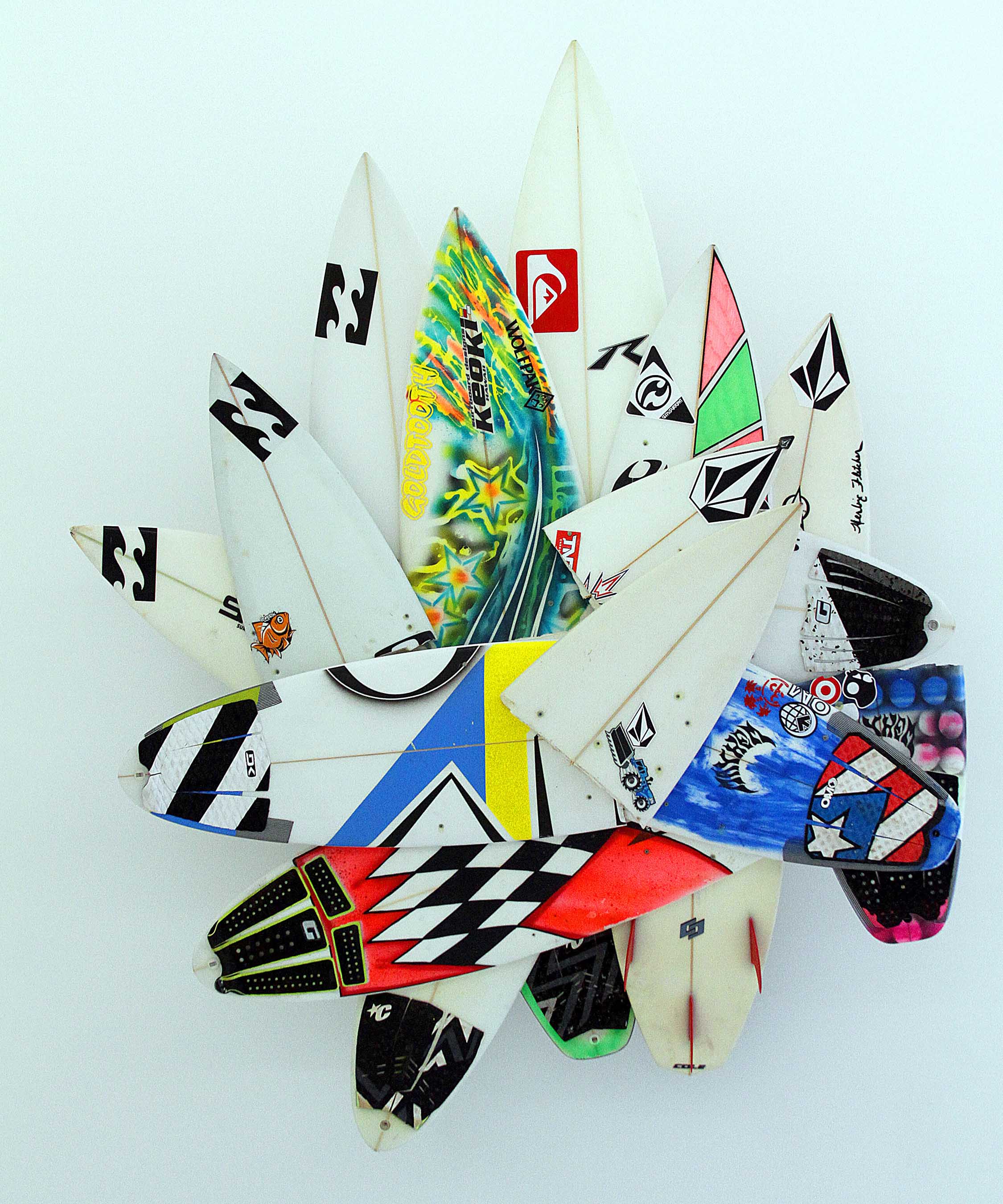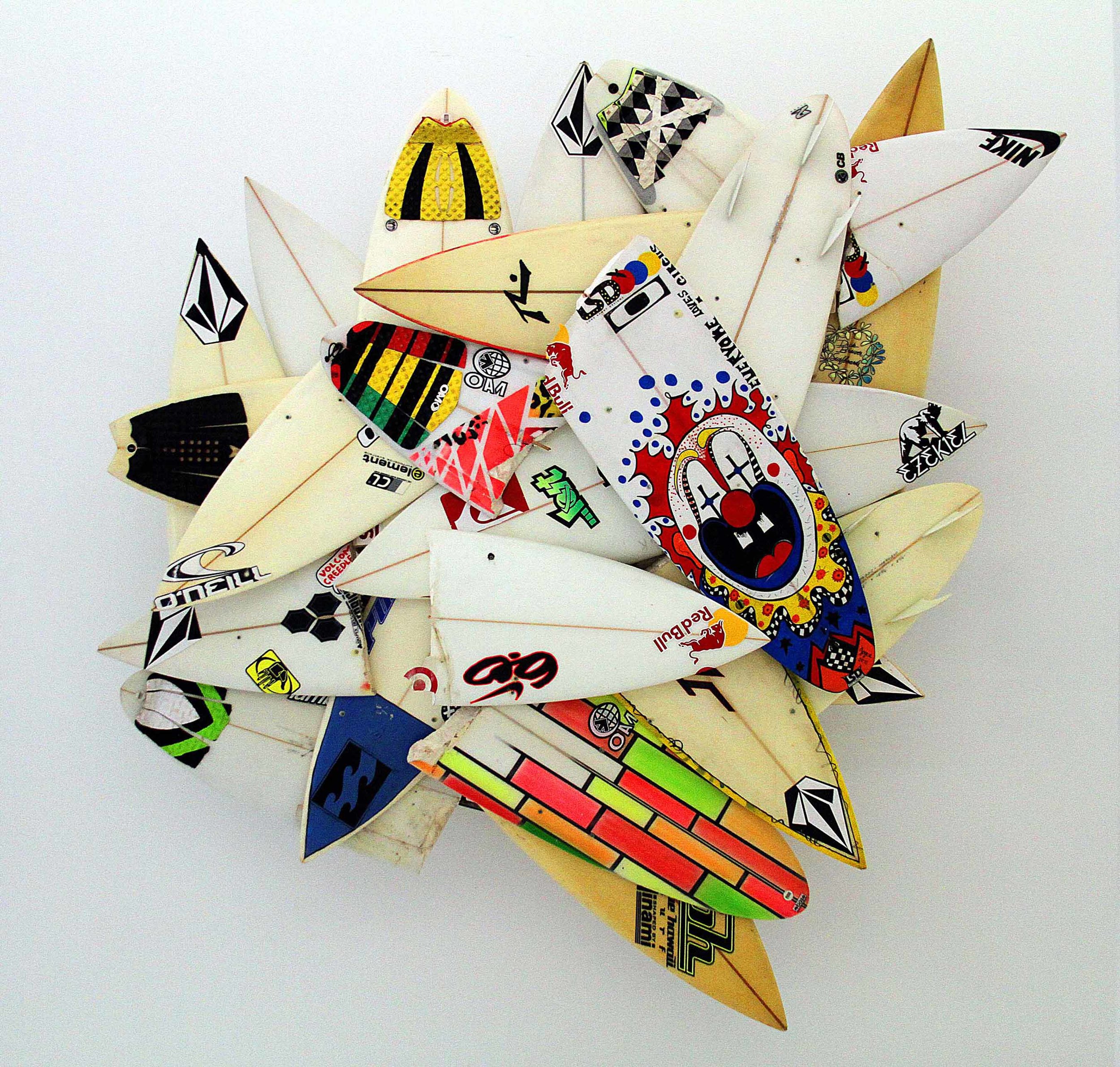 ARCHIPELAGOS
Wave hunting. Flying low. Cruising at 50 feet. Volcanic, basalt, granite, islands dance across the ocean as far as my eyes can see.
Once molten lava, mellowed by time. Baked by the blinding tropical sun. Sharp edges, soften by the constant changing of the tides.
Some barren, some lush, all create a feeling of wonder at the magnificence and grandeur of nature.
BIG LICKS
Liquid space with color.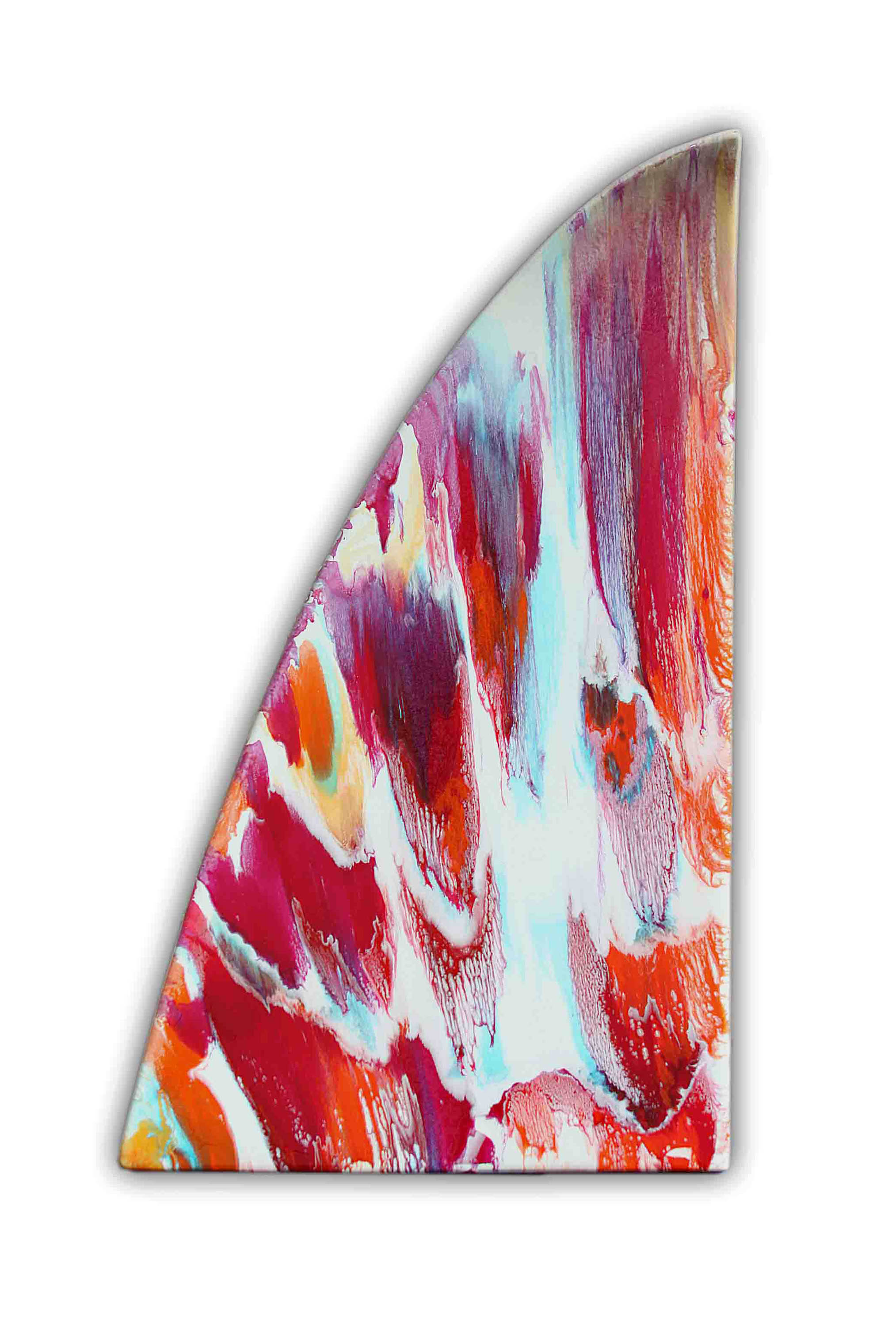 CASE OF ARROWS
When shaping the different functional boards that surfers have ridden to hunt waves since the beginning of surfing's recorded history, I couldn't help but think how the ownership of more than one board is called a quiver, a case for holding arrows. The geometric images dancing across the surface of the boards remind me of my American Indian heritage that seems to come unexpectedly to the surface when painting these
speeding arrows.
MOONSCAPE
I saw my future as formless, in the tide pools of my youth, and I took the path of a wave warrior and feel my life has been like the visions I saw during the blue moon from the crater of the sun.
METAL